WordPress is a popular and widely-used website builder that has been around for over 18 years. It started as a simple blogging platform but has now evolved into a versatile content management system that powers over 43% of all websites on the internet.
In this article, we are referring to WordPress.org, which is also known as self-hosted WordPress. It is important to note that this is different from WordPress.com, which is a hosting service.
One of the reasons for its popularity is its ease of use, flexibility, and customizability.
The exceptional features of WordPress have led many top brands, including The New Yorker, Meta, Sony, Disney, Target, Time Magazine, The New York Times, and others, to use it as the backbone of their websites.
In this article, we'll discuss seven reasons why you should use WordPress to build your website.
1. It's Super Easy to Use
WordPress is an awesome website builder that is easy-peasy for beginners. The dashboard is super user-friendly and has all the options you need listed in the sidebar. You can whip up posts and pages in no time, tweak your website design, and add navigation menus with ease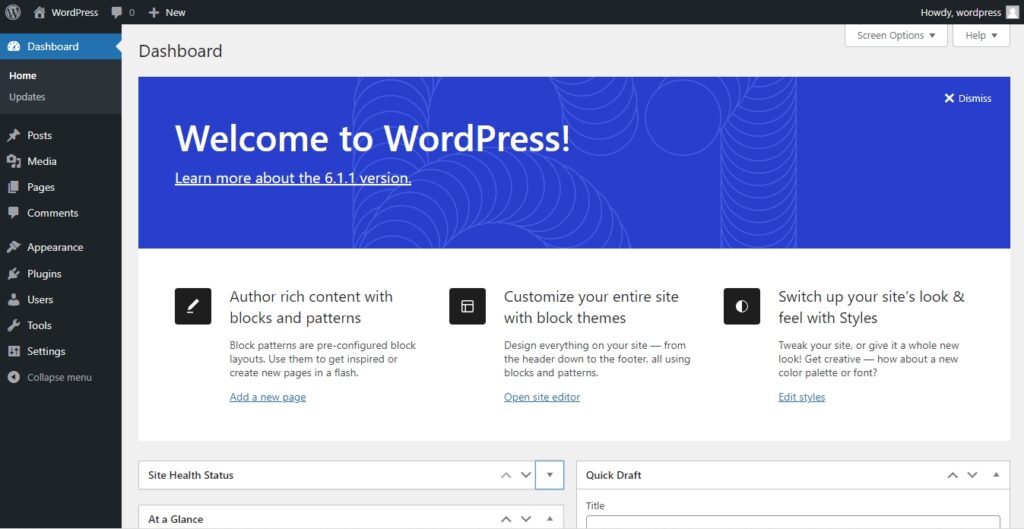 As for updates, WordPress has got you covered. You can update your core WordPress installation and plugins with just one click. No technical jargon is needed!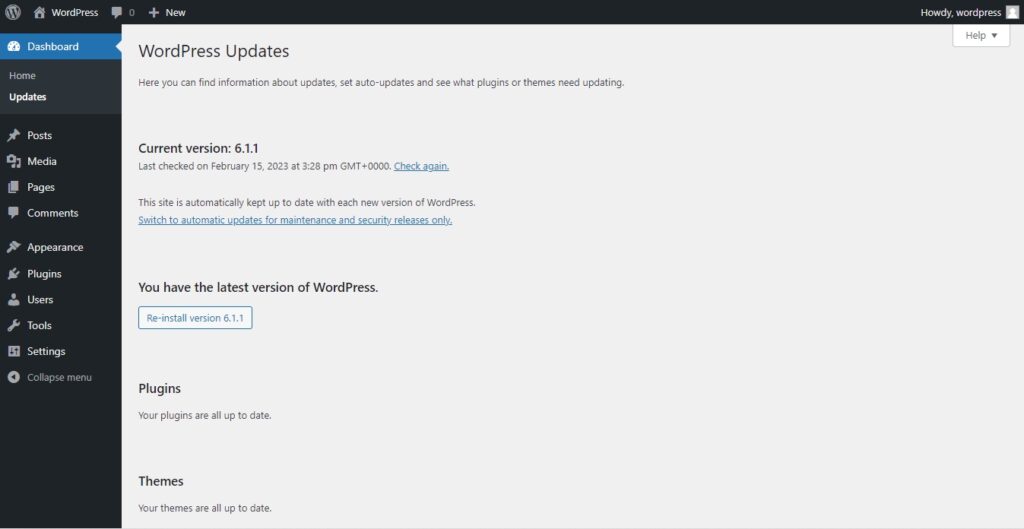 Backing up your website is a breeze too. With loads of free WordPress backup plugins available, you can schedule automatic backups and store them on remote locations like Google Drive or Dropbox.
When it comes to security, just follow some basic security best practices, and you're good to go. Your website will be super secure, and you'll have peace of mind.
At first, using WordPress might seem a bit daunting, but don't worry, we've got your back! 
2. Customize to Your Heart's Content
Most people who use WordPress aren't tech geniuses – in fact, a lot of folks start using WordPress with zero knowledge of web design!
But don't worry because WordPress has got your back. They've got thousands of free themes to choose from, so you can find the perfect one for your website whether it's a blog, business site, or online store.
And here's the best part – these themes are super easy to customize! Most of them come with their own options panel where you can change colors, upload your logo, create beautiful sliders, and make it your own without having to touch a single line of code.
One of our favorite themes is Astra – it's perfect for beginners because it's so user-friendly. With over 90 ready-made templates, you can make your website look professional without breaking a sweat.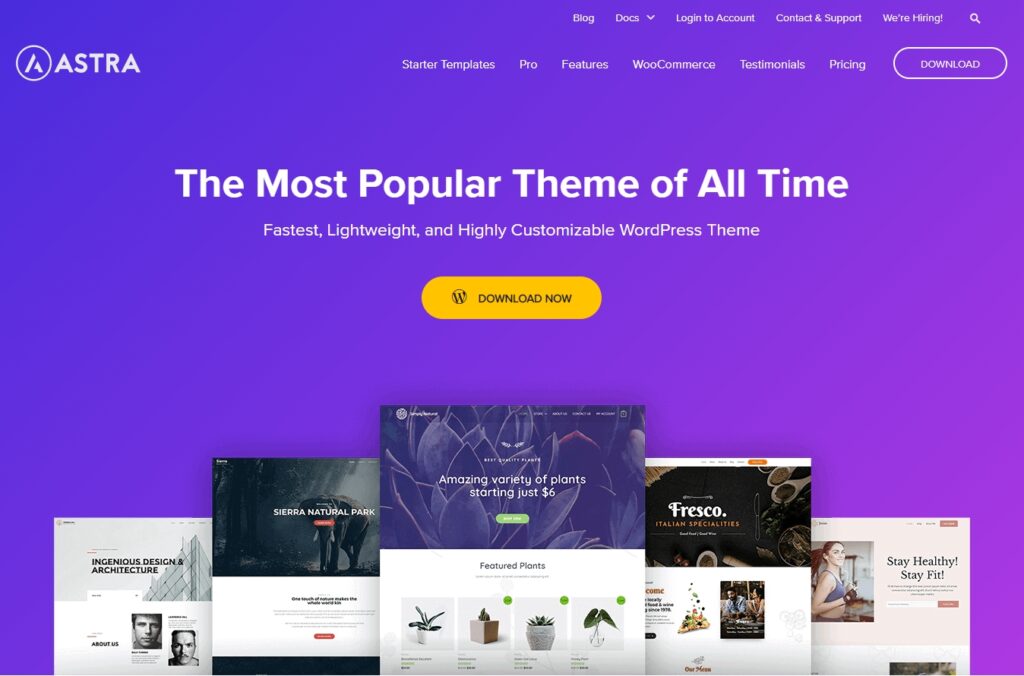 To further customize your design, you can use a drag-and-drop builder like Elementor, which is a game-changing plugin for creating stunning websites without coding. It's fully customizable, has a drag-and-drop interface, and has a library of pre-designed templates.
You can make your WordPress website even more awesome by using plugins. They're like cool little apps that you can install to add fancy features to your site, such as contact forms, analytics, and even a membership area.
There are tons of free and premium plugins available, just like themes.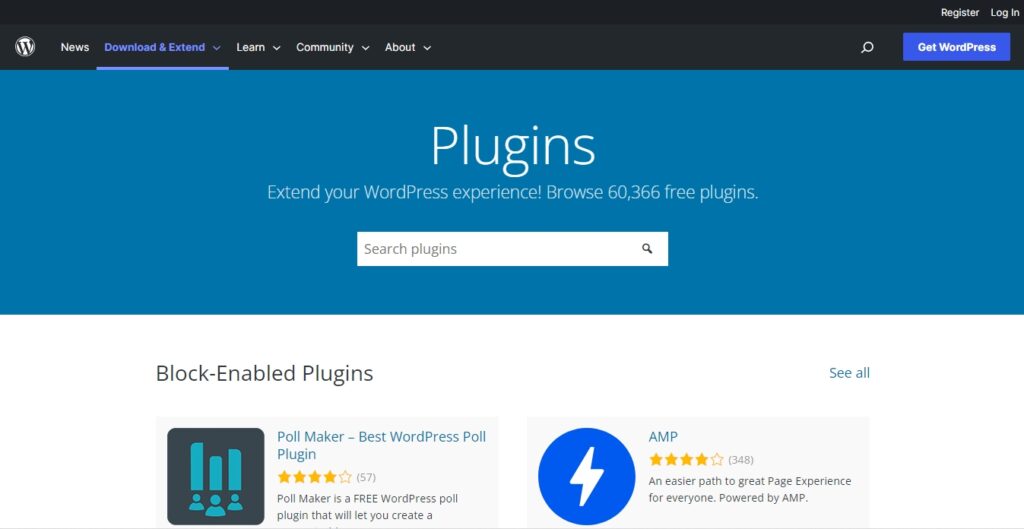 And get this – some plugins can even completely change your website and turn it into something totally different. How cool is that? So why not try out some plugins and see how they can take your website to the next level!
3. SEO Optimization? Check!
Having a super cool website won't mean squat if nobody visits it. But here's the good news – WordPress has got your back when it comes to getting more visitors to your site.
They've built WordPress with search engine traffic in mind, using super fancy code that Google and other search engines just love. That's why WordPress sites tend to show up higher in search engine rankings than other sites.
See the comparison between WordPress and Shopify here. 
To really boost your traffic and get even more people to check out your site, we suggest using a WordPress SEO plugin. Our top pick is the All in One SEO (AIOSEO) plugin – over 3 million websites are already using it, and for good reason. It's easy to use and super powerful. If you are on a budget, you can start with their free version. So why not give it a shot and see your traffic skyrocket?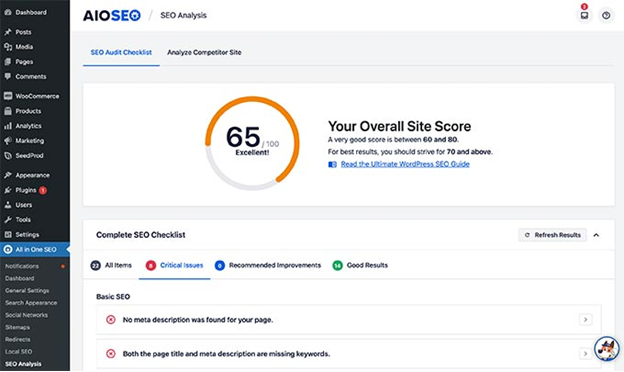 When it comes to website security, WordPress takes things seriously. They release regular updates to fix any vulnerabilities that may be found, and there are a ton of plugins available to help you further secure your website, such as firewalls, malware scanners, and login protection. You can sleep easy knowing that WordPress has got your back on security.
Our favorite plugin is WordFence. This plugin is widely popular and boasts over 4 million active installs. It includes several features such as firewall protection, malware scanning, and login security, which help to safeguard your site from malware and hackers
5. Community Support is Rad
WordPress has a huge and active community of users, developers, and designers who are always happy to lend a helping hand. There are plenty of resources available, like documentation, tutorials, and forums, that are super helpful for anyone using WordPress. The community is always there to offer support, advice, and solutions to any problems you might encounter.
6. WordPress is free and open source.
One of the most significant advantages of WordPress is that it's free and open source. As an open-source platform, it allows you to access the source code and modify it as per your needs. Additionally, the General Public License (GPL) allows users to use, modify, and redistribute WordPress without any legal ramifications. So, not only do you have complete control over your website, but you also don't have to pay any licensing fees.
Despite being free to download, using WordPress will likely require some financial investment. As WordPress is a self-hosted platform, you will need to pay for hosting. The cost can vary depending on the hosting provider and level of performance required, with cheap shared servers starting at around $3 per month and high-performance options like Ehsan Labs (Us) costing around a hundred dollars per year.
While there are free themes and plugins available, paid options often offer better functionality and support. Additionally, many WordPress users may need to pay for additional services such as graphic design or website maintenance from freelancers or agencies. The specific costs will depend on the user's experience and the scope of their website.
7. WordPress is great for Blogging.
Blogging has never been easier than with WordPress. The platform was initially built for bloggers, and it still excels in that area. WordPress has a range of features that are perfect for bloggers, such as an intuitive post editor, easy media uploads, and the ability to schedule posts. You can also customize your blog's design to suit your style, add plugins to enhance functionality, and easily manage comments and interactions with readers.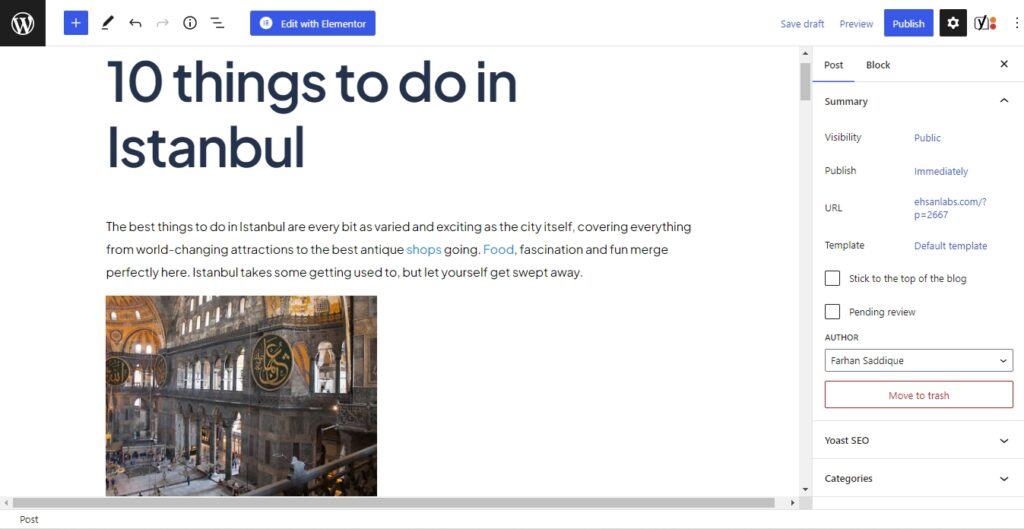 So, why should you use WordPress? Because its awesome!
WordPress is a widely popular platform across the globe, with a strong user base. While some developers may prefer other platforms, this could be due to the need to learn specific coding languages and navigate less user-friendly environments. However, for bloggers, business owners, developers with clients, and e-commerce professionals, WordPress is an excellent choice. This is because it provides complete control over your site and offers numerous benefits such as plugins, themes, free tools, and full media support.
In conclusion, we hope we have addressed your question of "Why Use WordPress?" and if anyone else asks you this question, you can refer them to this article. If you have any further thoughts or concerns, feel free to leave them in the comments section below.
Book Your No-Obligation Free Consultation Now
Advance your Website to further your business today.  To get started, book your FREE consultation and we will take it from there.